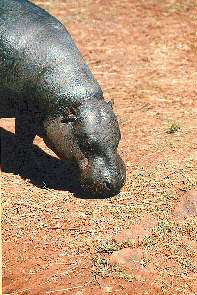 Hippos spend most of the day in the water. Only during the night do they leave the Rivers and Ponds to feed on the foliage of nearby plants.

The skin of the animals is very sensitive, so if spend to much time outside the water during the day, they would get bad sunburns.

Mothers with their young are very aggressive. They want to protect their young and with a weight of up to that of two cars, they are capable of causing a lot of damage.